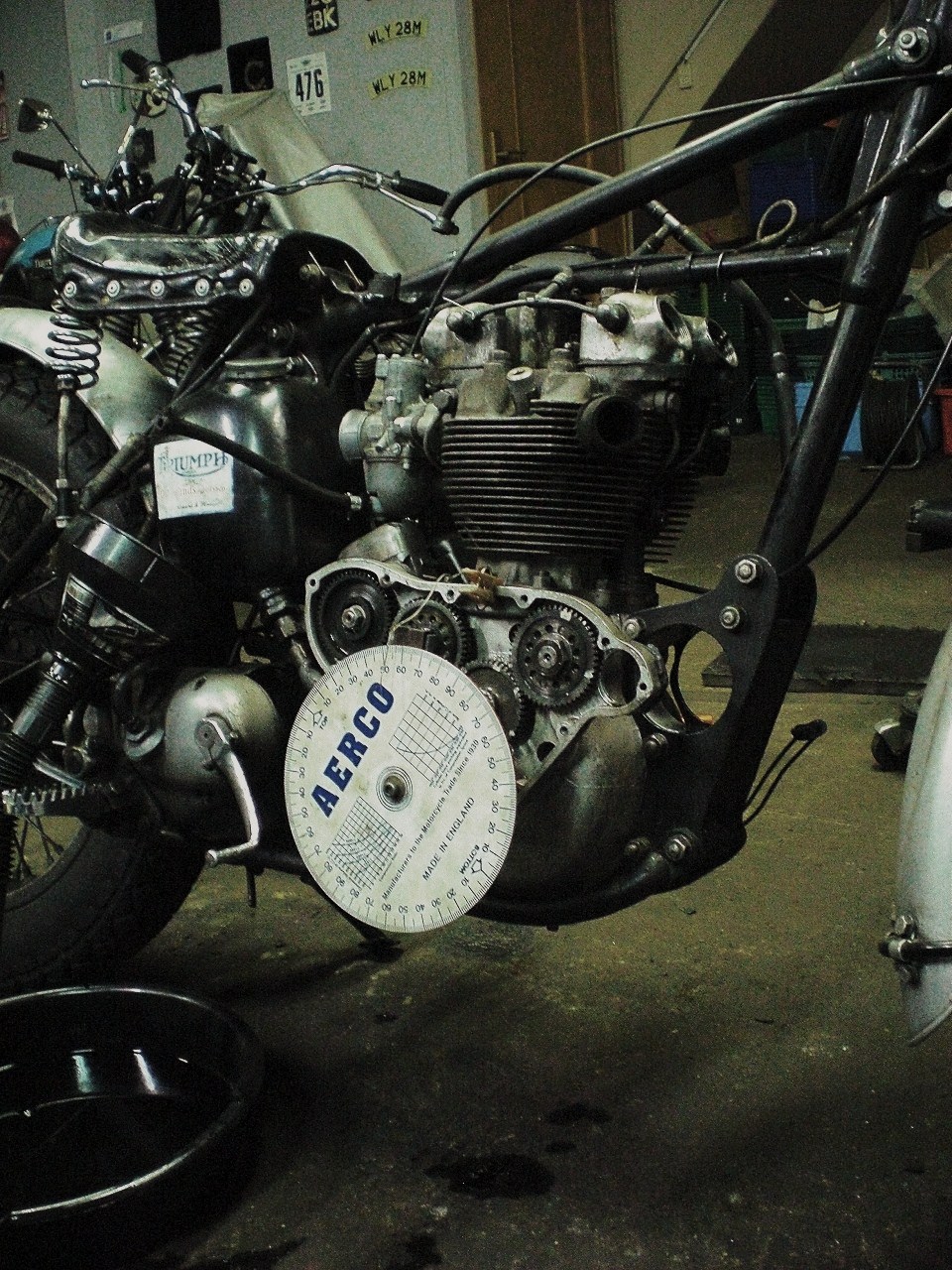 it would be a Drag race on 29th/Aug
befor that race i tried to swap the engine.
i wanted to use my TR-5 engine for race,then i wanted to
know how fast that engin can run.
but i would use my T-100 cylinder head,cause TR-5 one
is too lose for the race.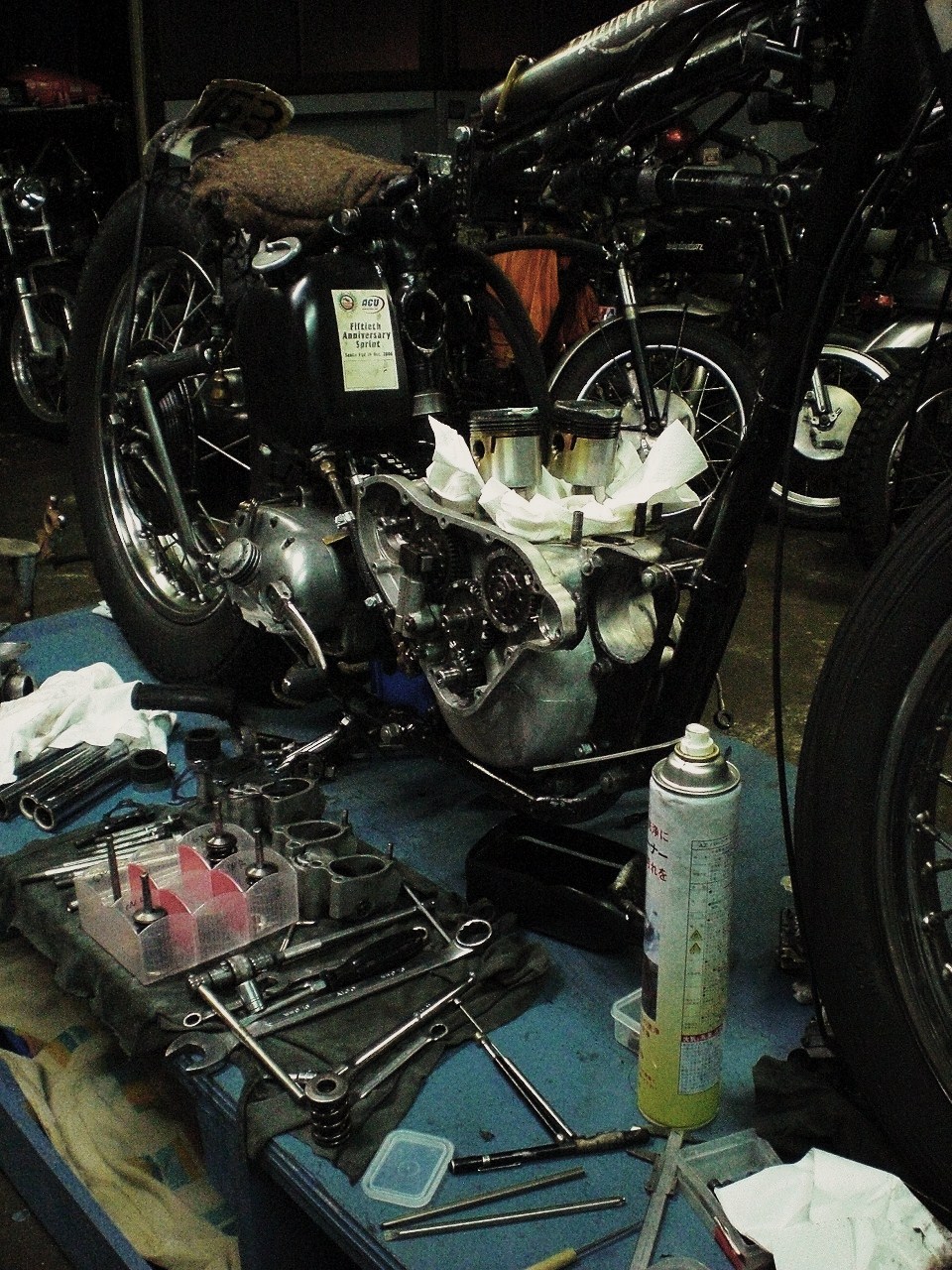 finaly i put TR-5 engin on my T-100 racer's frame.
But.....
the camlift of my TR-5 was too much,i use racing cams on my TR-5,
and Valve size of my T-100's cylinder head was too much as well.
badass!!
was huge waste the time ,
but too fun for me,cause i built my TR-5 engine almost 4years
befor ,when i worked on my TR-5 ,it droves me 4years younger,
it means befor i left Japan.
thanks!!
Link
ブログジャンル
画像一覧